India's demographic trend is positive for precious jewellery consumption
According to the World Gold Council, marriage celebrations generate

50 percent

of annual gold demand or

70 percent

of annual gold jewellery demand 
According to the Platinum Guild International, bridal jewellery is

60 percent

of platinum jewellery demand 
According to Equity Communications,

65 percent

of diamond consumption is for weddings
Consequently, marriage events account for the majority of jewellery sales in India.
The number of Indians in the core ages for marriage has been increasing over time. This does have spillover effects on the number of marriages that occur per year and the quantity of jewellery bought for wedding celebrations.
Exhibit 5-1: Increasing number of persons in core ages for marriage

Source: OECD database, Equity Communications
Exhibit 5-2: Increasing number of marriages per year

Source: Equity Communications
Number of weddings per year is projected to increase from 12.5 million in 2010 to 13.6 million in 2020. This will likely provide incremental support for increased consumption of jewellery for marriage events.
Exhibit 5-3: Women taking longer to get married

Source: Sample Registration System, Office of the Registrar General, India
The median age at first marriage rises with increased economic opportunities for women. Further economic growth in India will create more economic opportunities for women, meaning that more women will delay marriage for educational opportunities and career opportunities.
Exhibit 5-4: Age profile of married couples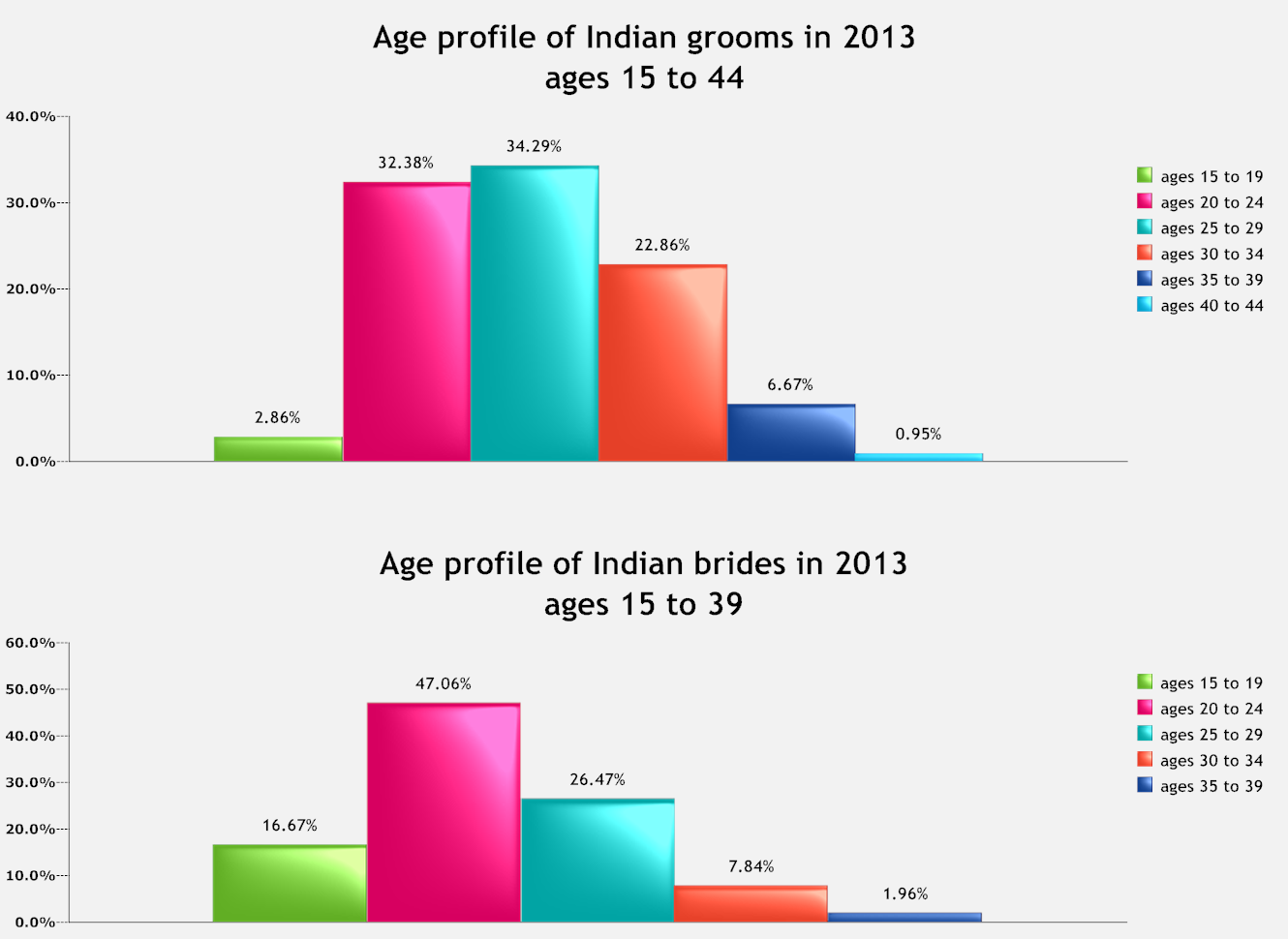 Source: Equity Communications

Links to Pages on India Jewellery Market