India Versus China Economic Growth Path Since 1980
Exhibit 6-1: India rapidly catches up to China in population
Source: IMF WEO Database October 2014, Equity Communications
Exhibit 6-2: GDP growth in China outpaces growth in India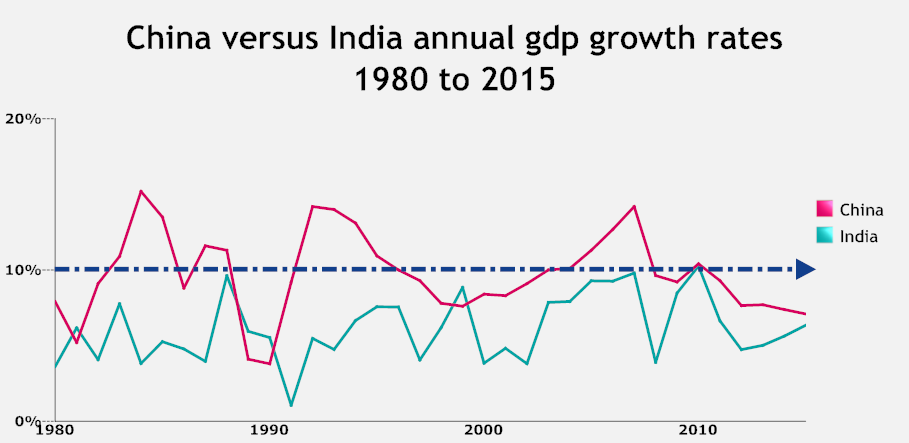 Source: IMF WEO Database October 2014, Equity Communications
Exhibit 6-3: China leaves India behind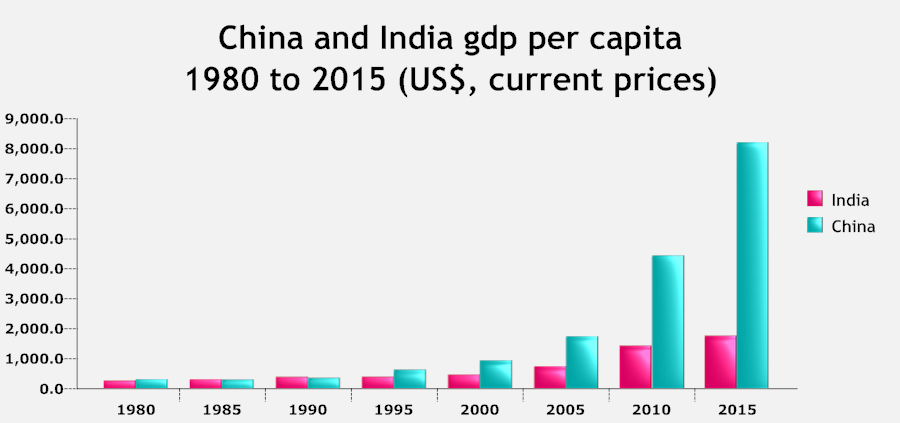 Source: IMF WEO Database October 2014, Equity Communications
Can India play catch-up?
Many people believe India is the next China in terms of economic growth potential. If India achieves even half of what China has achieved in the last 30 years, it will be massive for consumption of precious jewellery in the country.
For one thing, demand for precious jewellery is already formidable because of strong cultural traditions and yet 95 percent of adults in India possess wealth valued below US$10,000, according to Credit Suisse.
Exhibit 6-4: India's adult wealth pattern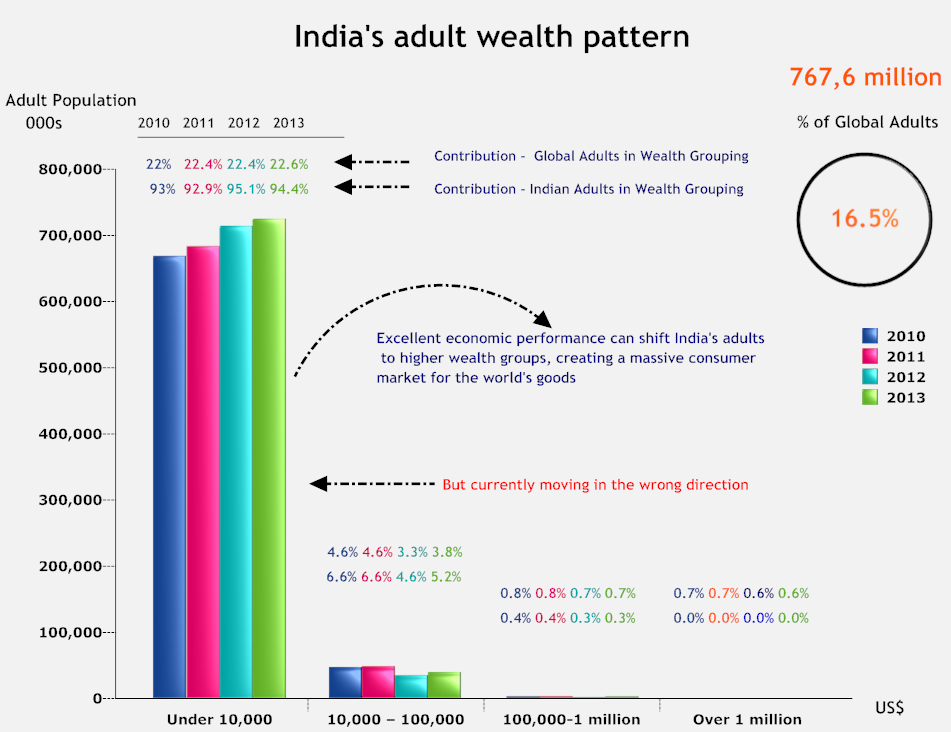 Source: Credit Suisse Global Wealth Report, 2013
With further economic growth a large number of Indians will move to higher wealth bands. This will lead to 
an acceleration of precious jewellery consumption.

Links to Pages on India Jewellery Market