The wealth effect
Exhibit 6-5: Wealth share by region
Source: Credit Suisse, Global Wealth Report 2013
Exhibit 6-6: Wealth distribution in country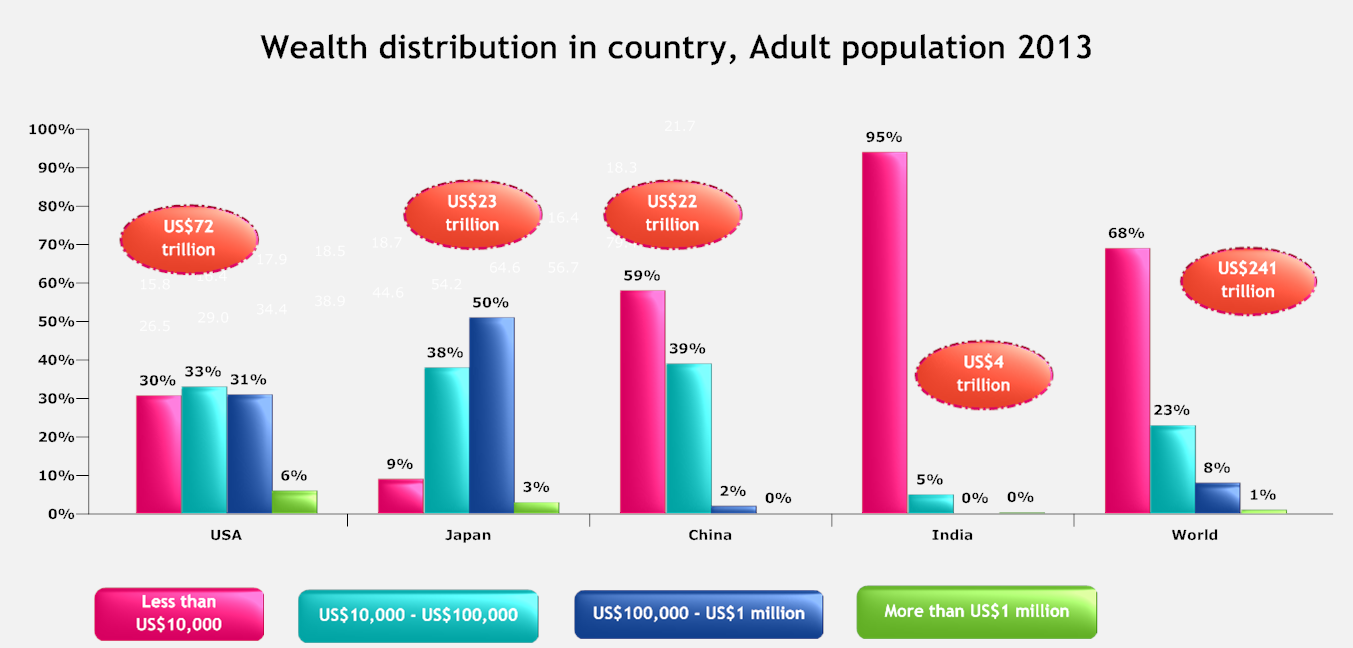 Source: Credit Suisse, Global Wealth Report 2013
Exhibit 6-7: Current and projected membership of wealth pyramid strata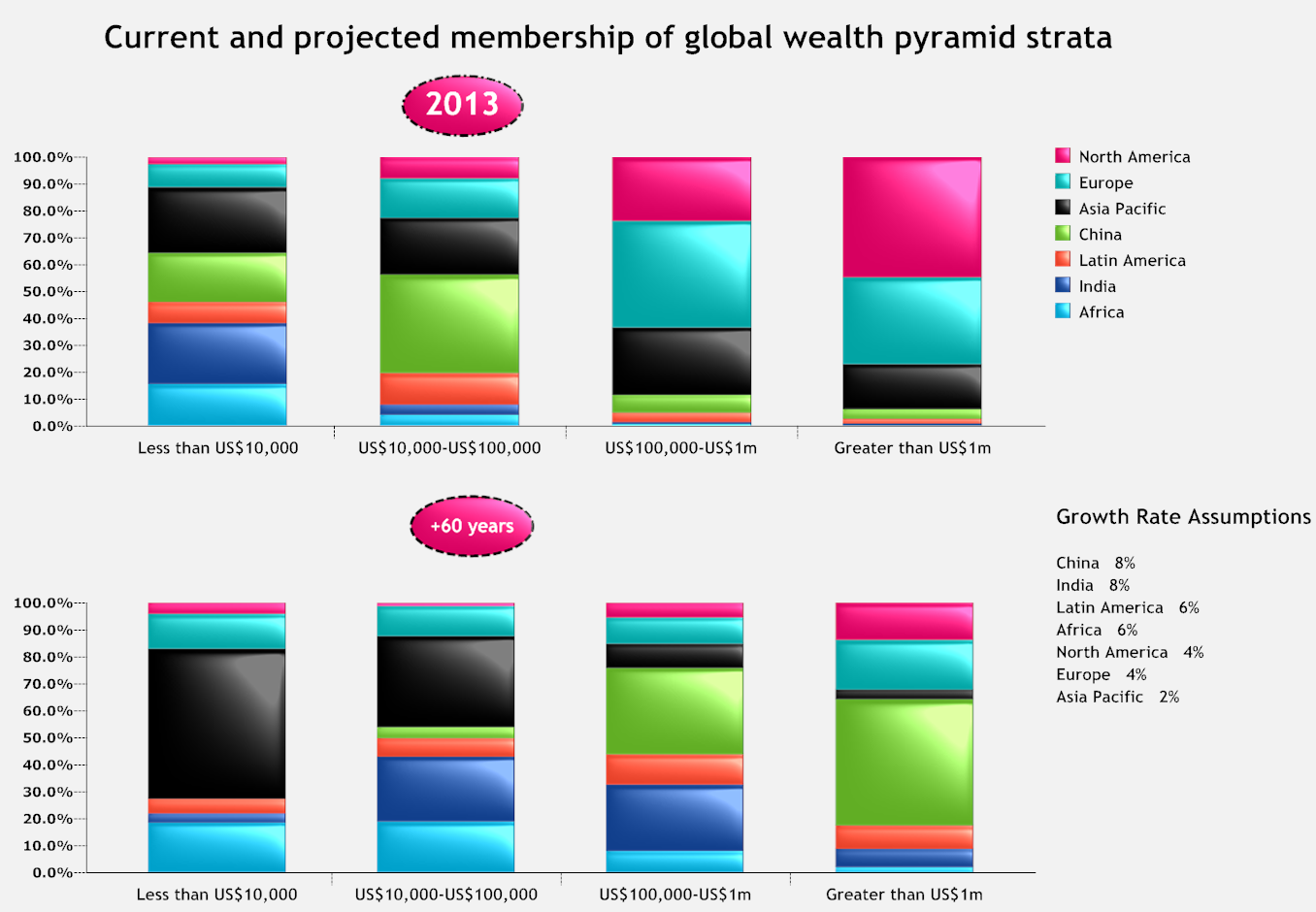 Source: Credit Suisse, Global Wealth Report 2013
Methodology
Average Growth rates, at constant US$ exchange rates, of the past ten years projected forward 
Number of adults fixed at 2013 levels 
Two generations ahead, future extrapolation of current wealth growth rates yields almost a billion millionaires, equivalent to 20 percent of the total adult population. 47 percent of all millionaires will be Chinese. 
If this scenario unfolds, then billionaires will be commonplace, and there is likely to be a few trillionaires too – eleven according to their best estimate.
These are not predictions of future events, but simply the consequences of extrapolating historical wealth growth rates forward for the next 60 years.
Exhibit 6-8: Probability of moving between wealth pyramid strata
Source: Credit Suisse, Global Wealth Report 2013
China and India have the highest growth rate and both regions are characterized by a very high chance that individuals will move up exactly one tier over the course of 30 years.
China and India also have in common a very small probability – less than 3 percent – that individuals will drop downwards in the wealth pyramid.
However, adults in China have a very high chance – 24 percent – of moving up two strata, in contrast to India for which the corresponding value(6 percent) is well below the figure for Latin America and North
America (both 15 percent), and even lags the value for the world as a whole (12 percent).
India likely to stumble along at 4 to 7 percent real annual growth rate
At Equity Communications, our view is that India does not have the capacity to reproduce China?s growth path, based on our understanding of India's structural deficiencies and business culture problems. Our thinking is that India will stumble along at 4 to 7 percent annual GDP growth rate - but still good enough to move a large number of Indians out of poverty.
Exhibit 6-9: GDP forecasts – comparatively slower growth ahead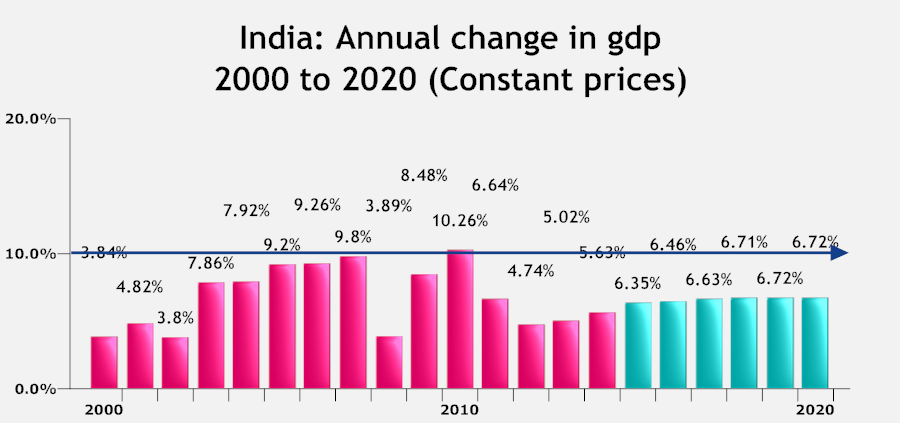 Links to Pages on India Jewellery Market