| | |
| --- | --- |
| | "Better educated people are increasingly more likely to marry other better educated people while those with less formal schooling are more likely to choose a less educated partner" |

Why there are fewer married-couple households in the bottom half of the income distribution
Thirty-five percent of all married-couple households have income greater than $100,000. Just 25 percent of married-couple households have income below $50,000.
Marriage has gradually become an institution of the well-off and that is largely because of advances in women's education. For every new generation, more women than men are getting a college education.
But one thing has remained constant: Women have not changed their standards of minimally acceptable living levels for setting up a marital household. That is, they still want to marry men who demonstrate higher earning capability.
| | |
| --- | --- |
| | "Couples getting married today tend to be more educated and the chance of a marriage ending in divorce decreases as educational attainment rises. Education facilitates economic security, which helps to stabilize marriages" |

Exhibit 7-1: The Impact of combining, through marriage, two incomes at similar education levels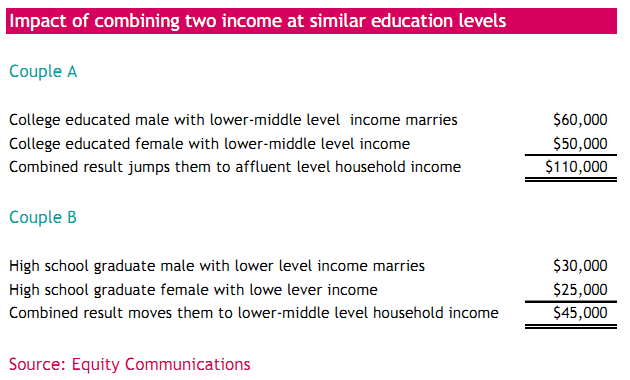 Exhibit 7-2: Total household income received by each fifth of households (1993-2013)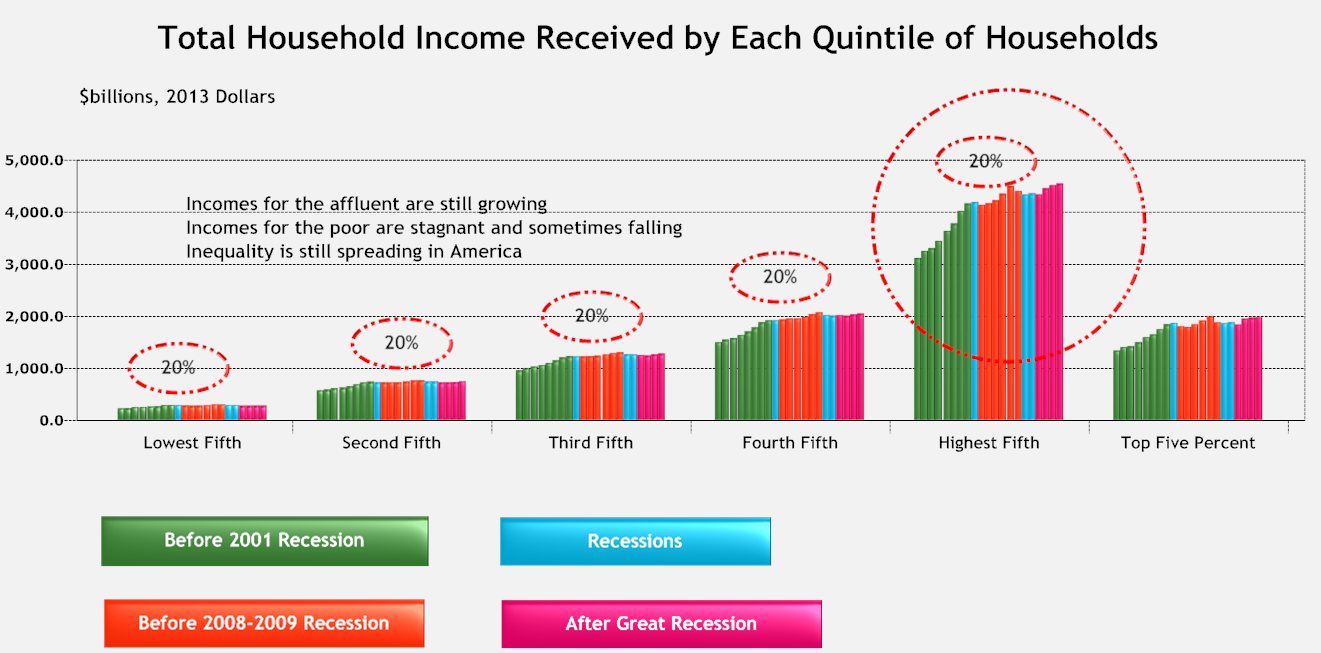 Source: U.S. Census Bureau, Annual Social and Economic Supplements, Equity Communications
Exhibit 7-3: Share of aggregate income received by each fifth of households (1970-20
13)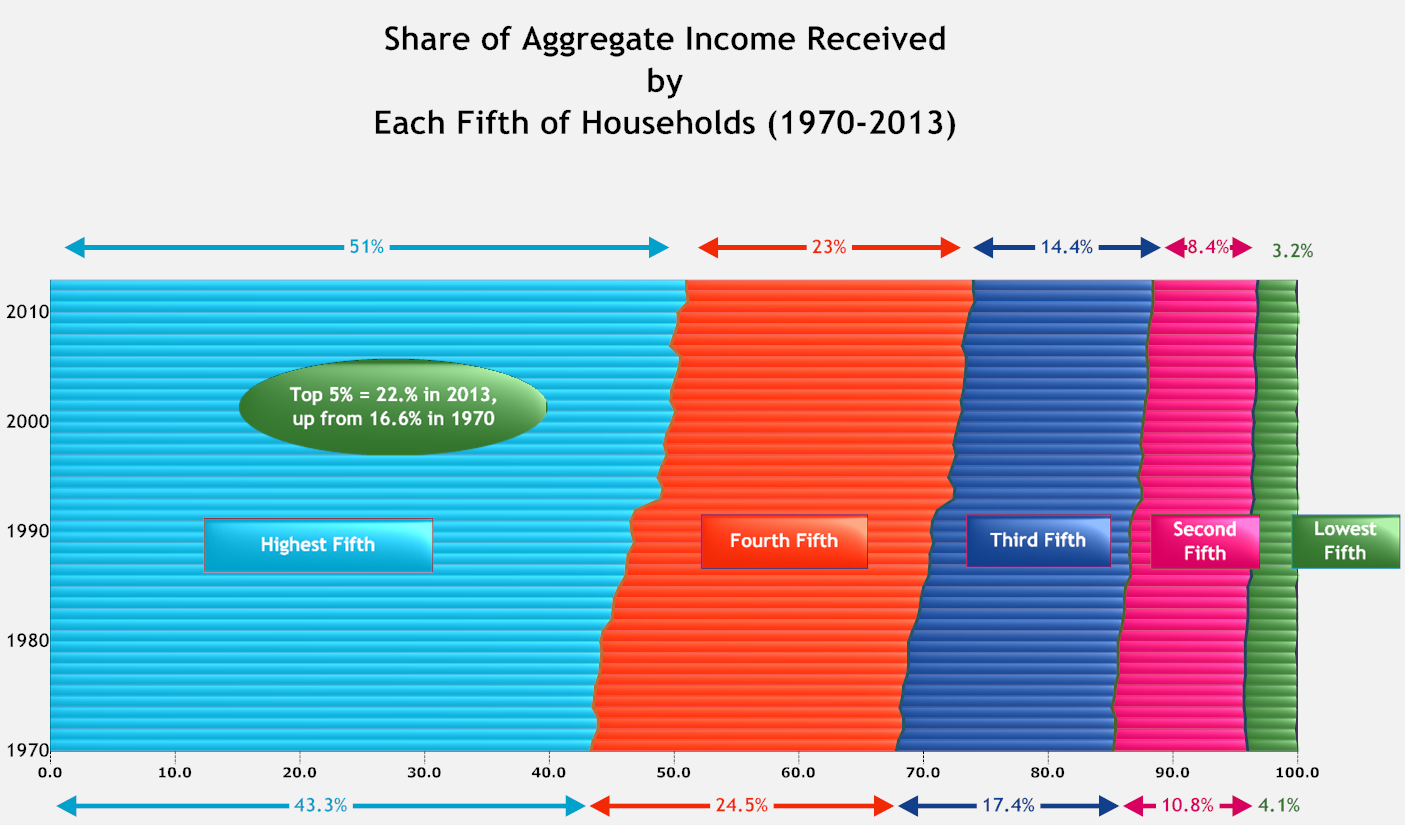 U.S. Census Bureau, Annual Social and Economic Supplements, Equity Communications
Exhibit 7-4: Distribution of American households by income classification 1993 to 2013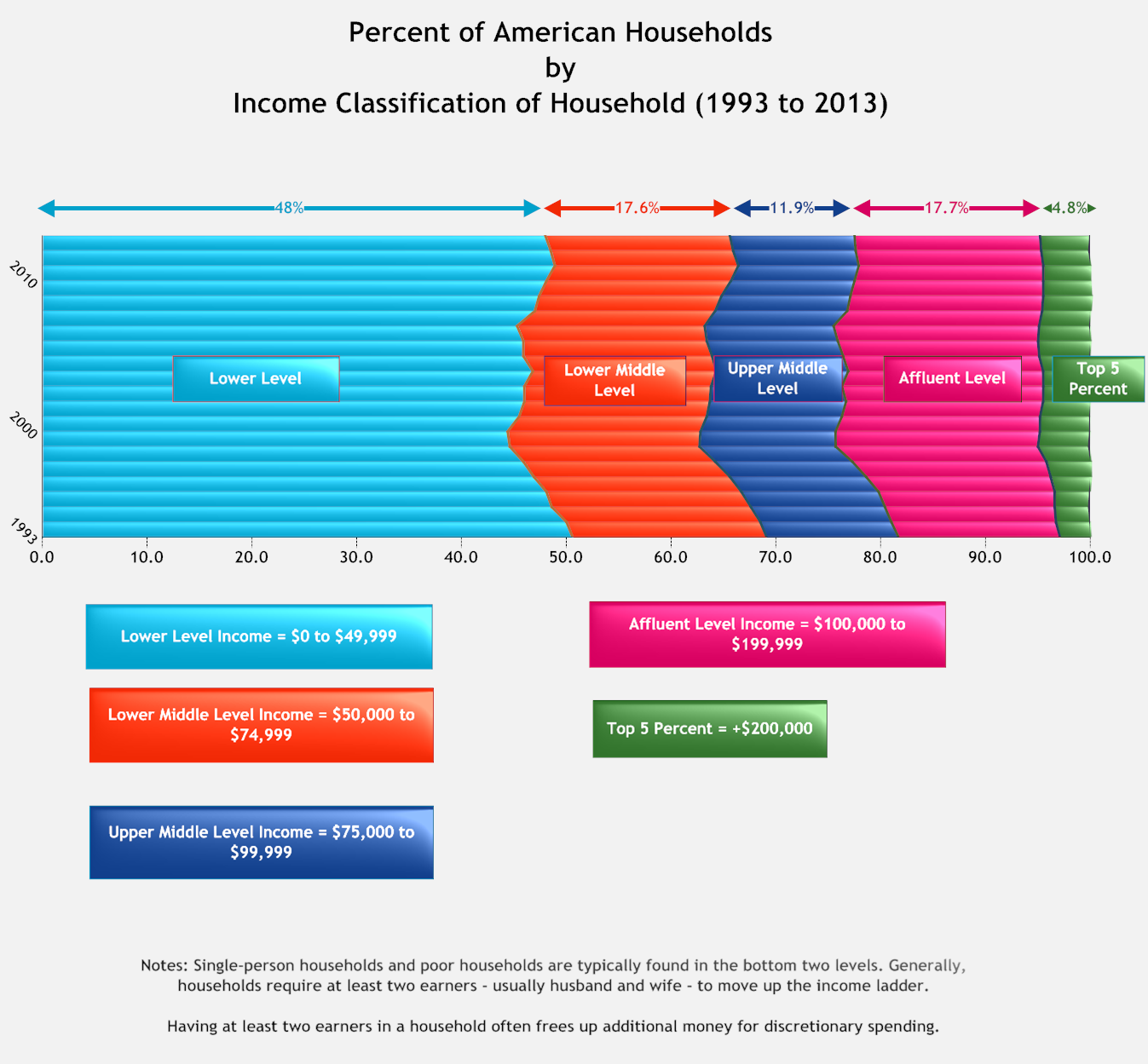 U.S. Census Bureau, Annual Social and Economic Supplements. Income classification is by Equity Communications
Exhibit 7-5: Impact of two recessions on the distribution of household income (1993-2013)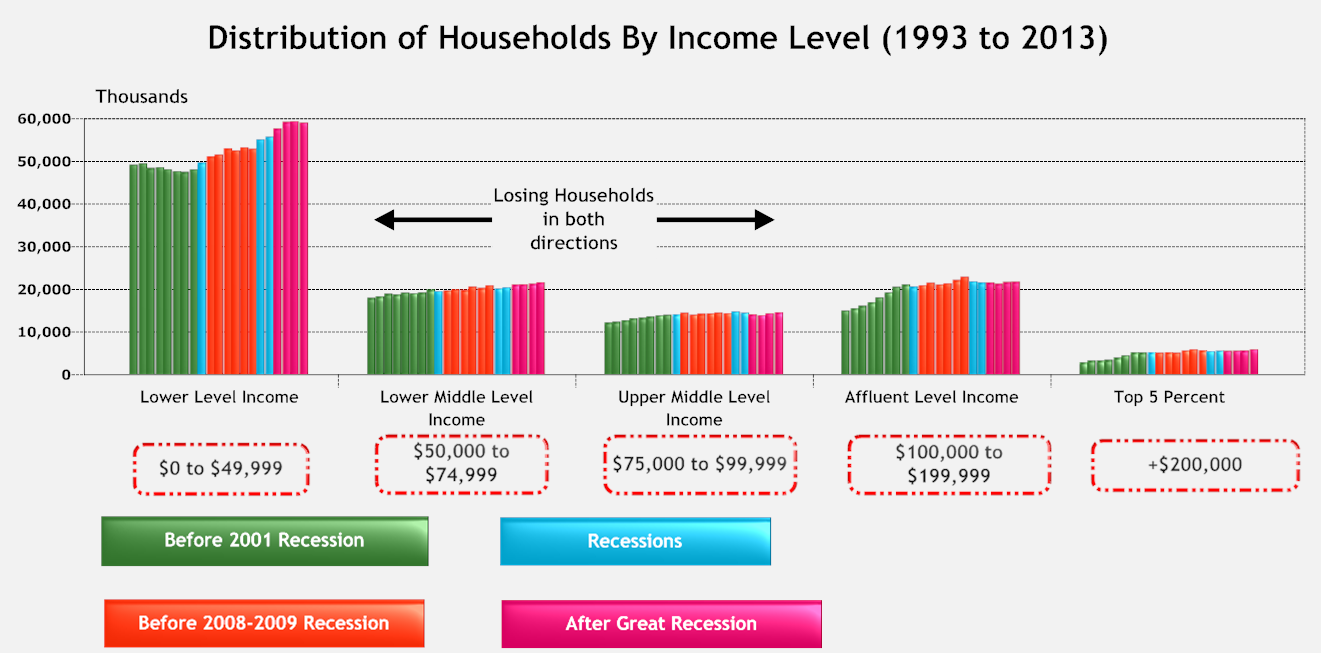 U.S. Census Bureau, Annual Social and Economic Supplements. Income classification is by Equity Communications
Exhibit 7-6: Number of households in each income classification post 2001 recession and post 2009 Great Recession

Exhibit 7-7: 2014 Income Snapshot for Households