| | |
| --- | --- |
| | "Job markets now appear to be firmly on a sustainable path to long over-due recovery" |

Cyclical employment trends
Notwithstanding the previous section, job markets now appear to be firmly on a sustainable path to long over-due recovery.
Exhibit 5-5: Unemployment rates trending down across the board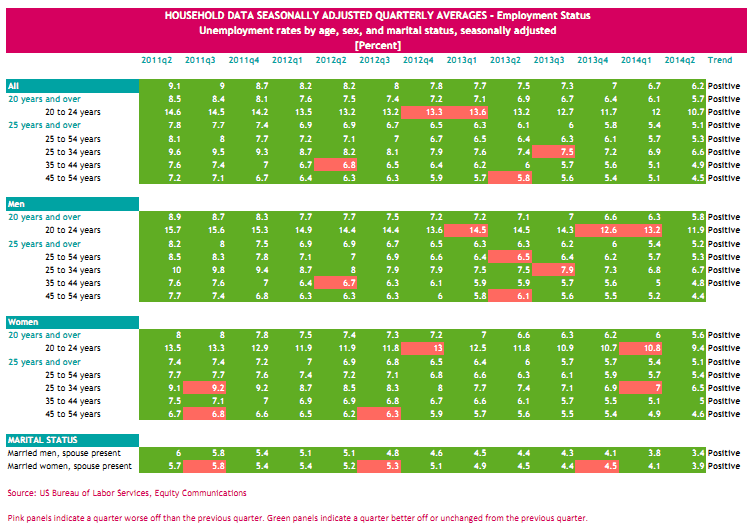 Exhibit 5-6: There are now fewer unemployed people in the labor market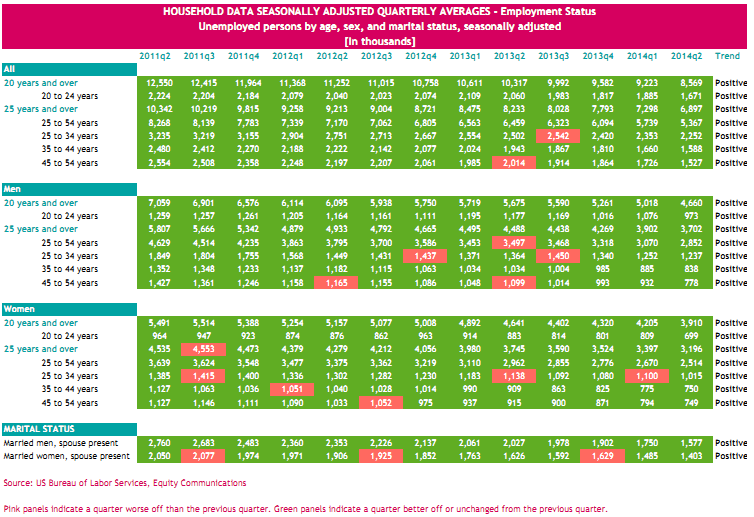 Exhibit 5-7: The better educated are finally finding work in meaningful numbers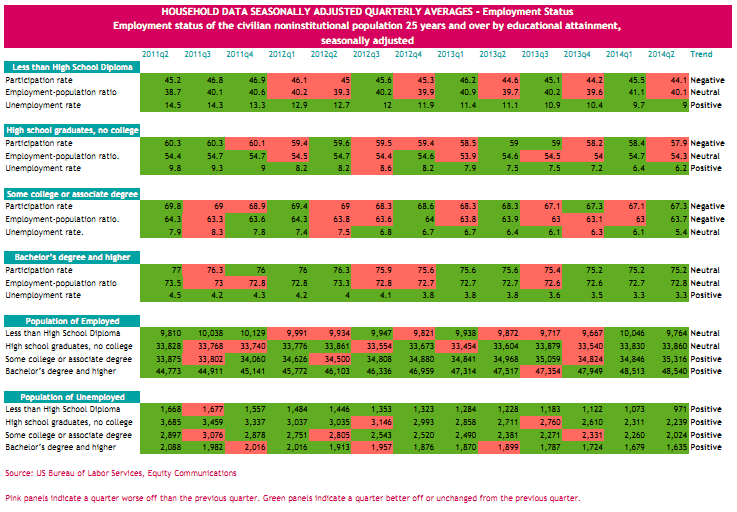 Comments
Labor market indicators are likely being helped by the fact that 1 to 3 percent of the working age population appears to have withdrawn from the job market (movements in unemployment rates versus participation rates versus employment-population ratios). The less-educated and youths have given up on finding jobs, hopefully temporarily. The better educated who had withdrawn from the labor market are now coming back and finding jobs.