Marriage by the numbers 1993 to 2013
Exhibit 3-1: Number of registered marriages (1993-2014E)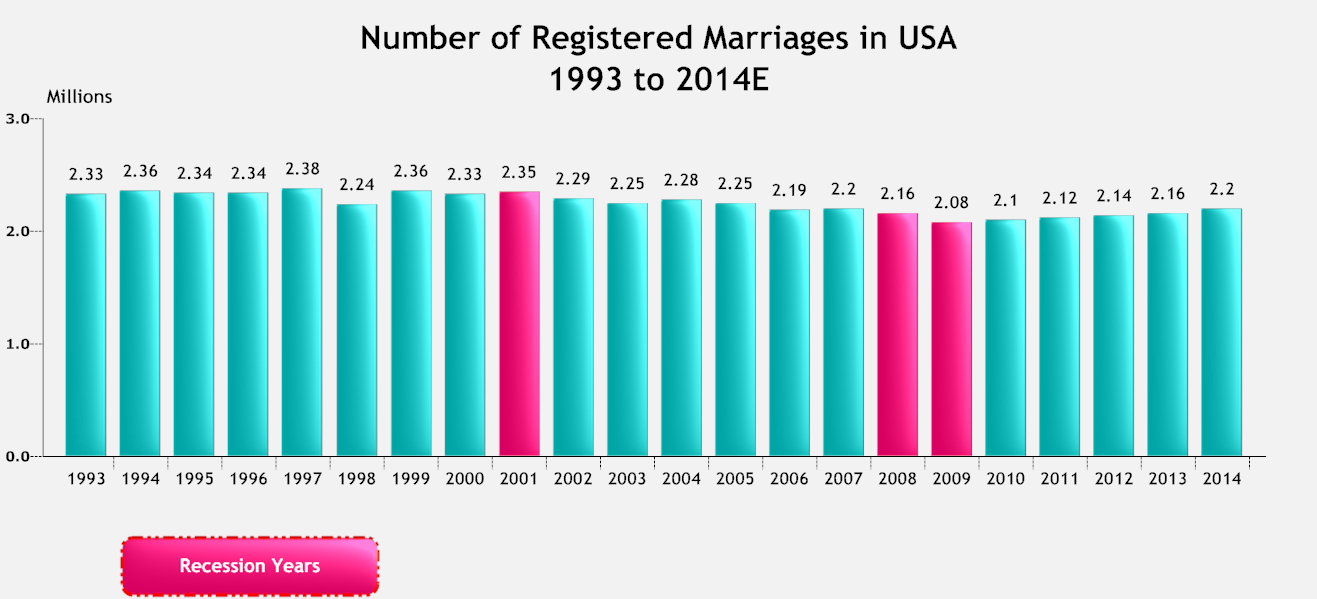 Source: U.S. Census Bureau, Equity Communications
Negative economic shocks such as the recent Great Recession can lead to the postponement of up to 7.5 percent of marriage plans. However, long term demographic trends and shifting attitudes towards marriage have much greater impact on the number of marriages that occur in America.
Exhibit 3-2: Number of married-couple families (1993-2013)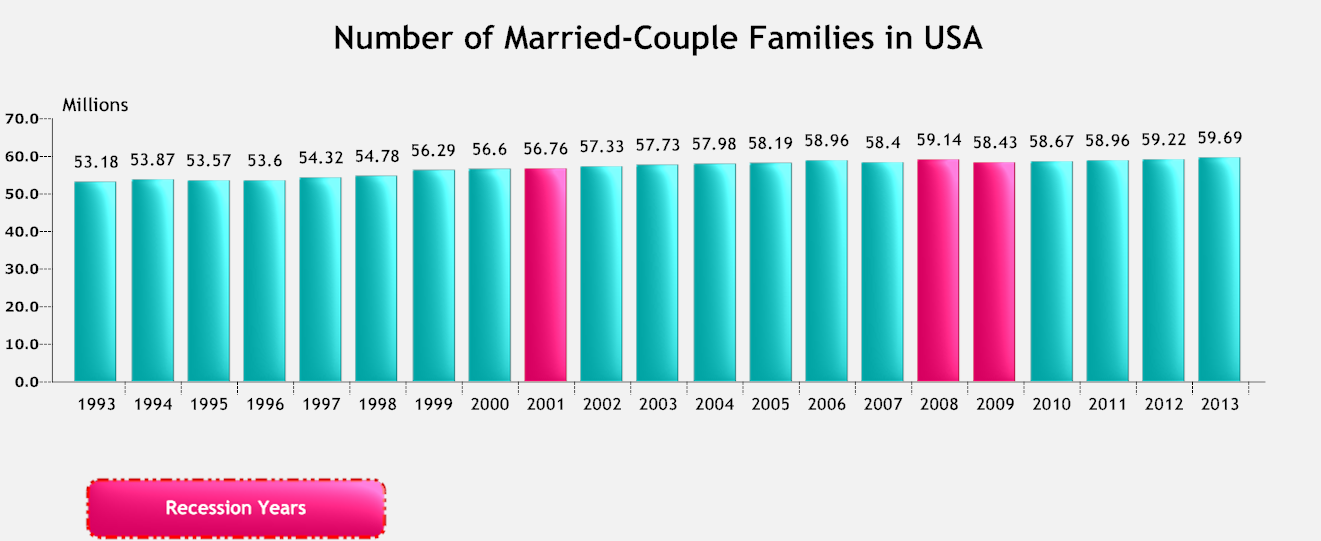 Source: U.S. Census Bureau, Equity Communications
The pipeline of newly married-couples has adequately replaced =exists' that occur through divorce and death, resulting in the gradual increase of married-couple families. Overall, the quality of marriage formations has also improved while older generations are living longer and staying in marriages.